The Commission - Competition Commission of India
Ashok Kumar Gupta
Chairperson
Ashok Kumar Gupta is a 1981 Batch IAS officer of the Tamil Nadu cadre. He has had an illustrious career of 40 years in public service spanning across sectors from industry, finance, health to defence production. Prior to joining the Commission, he has held several key positions in the Central Govt., such as Secretary to the Government of India in the Deptt. of Defence Production, where he was responsible for liberalising the licencing regime and FDI policy. Previously, he held several positions in the Ministries of Health, Heavy Industries, Shipping, MSME, Commerce & Industry. While posted as Joint Secretary in the Ministry of Health, he was dealing with matters relating to International Cooperation, World Bank and WHO projects. He was instrumental in formulating several Govt. policies such as Automobile Policy, Prime Minister's Rojgar Yojana, 'Make' Procedure in defence procurement and establishing Vardhman Mahavir Medical College, Delhi. He has extensive experience in Industry, has headed and turned around State Public Sector Units and served on the Boards of Central and State PSUs such as Hindustan Aeronautics Ltd., Heavy Engineering Corporation, Tamil Nadu Cements and many others. Before moving to the Centre, he held various positions with the Tamil Nadu Govt. Some of his appointments include, CMD, Tamil Nadu Cements, Special Secretary (Finance) and Distt. Magistrate, Villupuram. A gold medallist in Mechanical Engineering from Delhi University, he also holds a Post-Graduate degree in Public Administration from Syracuse University (USA) and an M.Phil. degree in Defence and Strategic Studies from Madras University.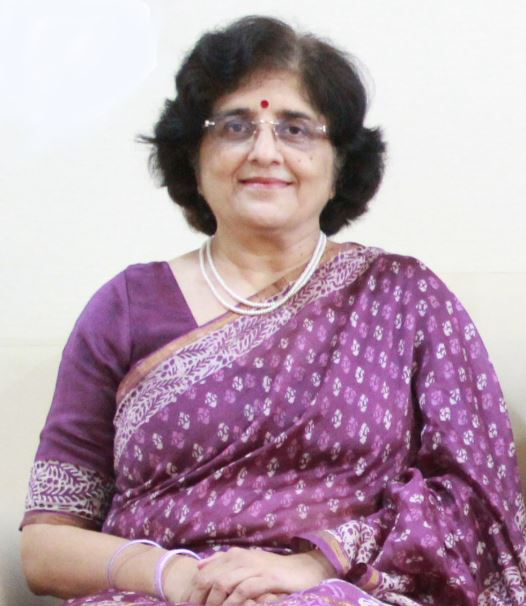 Sangeeta Verma
Member
Dr. Sangeeta Verma joined the Competition Commission of India as Member on 24th December 2018. Dr. Verma is from the 1981 batch of the Indian Economic Service (IES). She has wide-ranging experience of over three decades in government, both central and state, as an economist, administrator, regulator, and policymaker, and has served the government in several sectors of the economy, including consumer affairs, industry, agriculture, power, and women and child development. Dr. Verma superannuated as Principal Adviser to the Government of India in the Department of Consumer Affairs, where she was responsible for the administration of the Essential Commodities Act and the Consumer Protection Act, as well as for advising the government on various consumer protection interventions. She oversaw the introduction and successful implementation of the Price Stabilisation Fund — a complex scheme for the timely purchase and disbursal of pulses, which benefitted consumers by moderating pulse prices. It also benefitted farmers through assured procurement at government-declared prices. As Principal Adviser in the Department of Industrial Policy and Promotion (now DPIIT), Government of India, she advised on trade and fiscal policy. In the Department of Agriculture, Cooperation & Farmers Welfare, she oversaw national crop production estimates and advised on policy relating to the pricing of agricultural produce (MSP). In the power sector, Dr. Verma served as Secretary, U. P. State Electricity Regulatory Commission (UPERC), and Economic Adviser with the Central Electricity Authority, Ministry of Power. During her term as Secretary, the UPERC made several regulations bringing reforms to the state electricity sector. It also finalised the licencing and tariff regulations for all licensees. Dr. Verma also served as Member of the Appellate Authority for Industrial and Financial Reconstruction, which adjudicated on appeals against orders of the erstwhile Board for Industrial Financial Reconstruction (BIFR). Dr. Verma graduated in Economics (Hons.) from Lady Shri Ram College for Women, Delhi University. She has an M. A. in Economics from the Delhi School of Economics. She also has a Master's degree in Rural Social Development from the University of Reading (UK). She obtained a PhD in Economics from Lucknow University.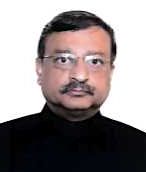 Bhagwant Singh Bishnoi
Member
Shri Bhagwant Singh Bishnoi, an officer of the 1983 batch of the Indian Foreign Service joined as Member, Competition Commission of India on 17th July, 2019. He has 35 years of wide ranging experience in Government, both at Headquarters and in India's diplomatic Missions abroad. Shri Bishnoi's last assignment was Ambassador to the Kingdom of Thailand. He has also served as Ambassador to Ethiopia and Djibouti, as well as to the UN, UN-ESCAP and the African Union. Shri Bhagwant Singh Bishnoi has held various posts dealing with international economic issues. These includes two assignments in the Permanent Mission of India to the United Nations in New York (as Ambassador/DPR and earlier as Counsellor Economic) and also two terms in the Permanent Mission of India to UN-ESCAP (as Ambassador/PR and also as Deputy Permanent Representative). He has been Joint Secretary (Multilateral Economic Relations) Division in the Ministry of External Affairs. In this capacity, he dealt with the foreign policy dimension of India's international economic engagement, including membership of all plurilateral groupings and FTAs. Shri Bishnoi has a bachelor's degree in Engineering from BITS, Pilani and an MBA from IIM, Bangalore. Apart from English and Hindi, he is fluent in Spanish.